ou asked for it and it's on the way. We've worked out a modification to the controller (FLUX brains) that will allow you to power a headlight with the bike's own battery power. The headlight mounts on your bike's fender eyelets, keeping your handlebars clean. And don't worry, you can still mount fenders with the light. This stretch goal is just around the corner at $600k and we've got more planned, so keep sharing and we'll keep rolling out surprises!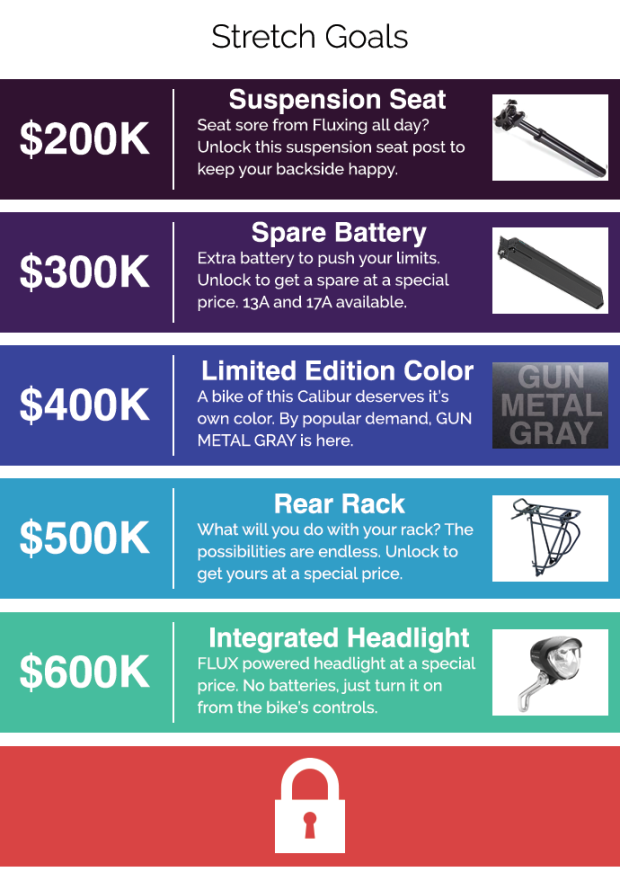 By the way, with all these stretch goals, we've had to keep some hidden as secret perks to keep the page short. Here are some links for the others-
In Other News
Andra has started a FLUX weight loss journey. You can follow along with her on our Youtube channel and keep her motivated by leaving some comments for her!
We love you,
Team FLUX