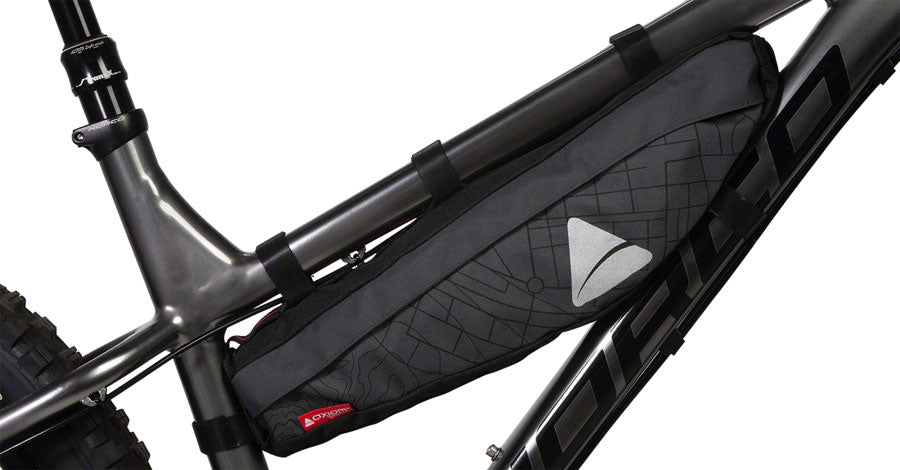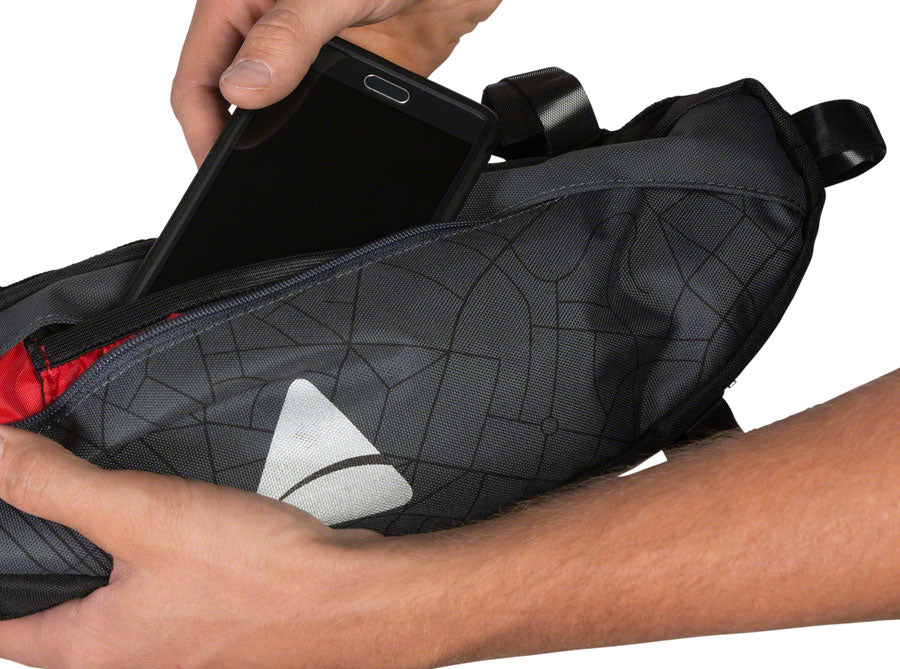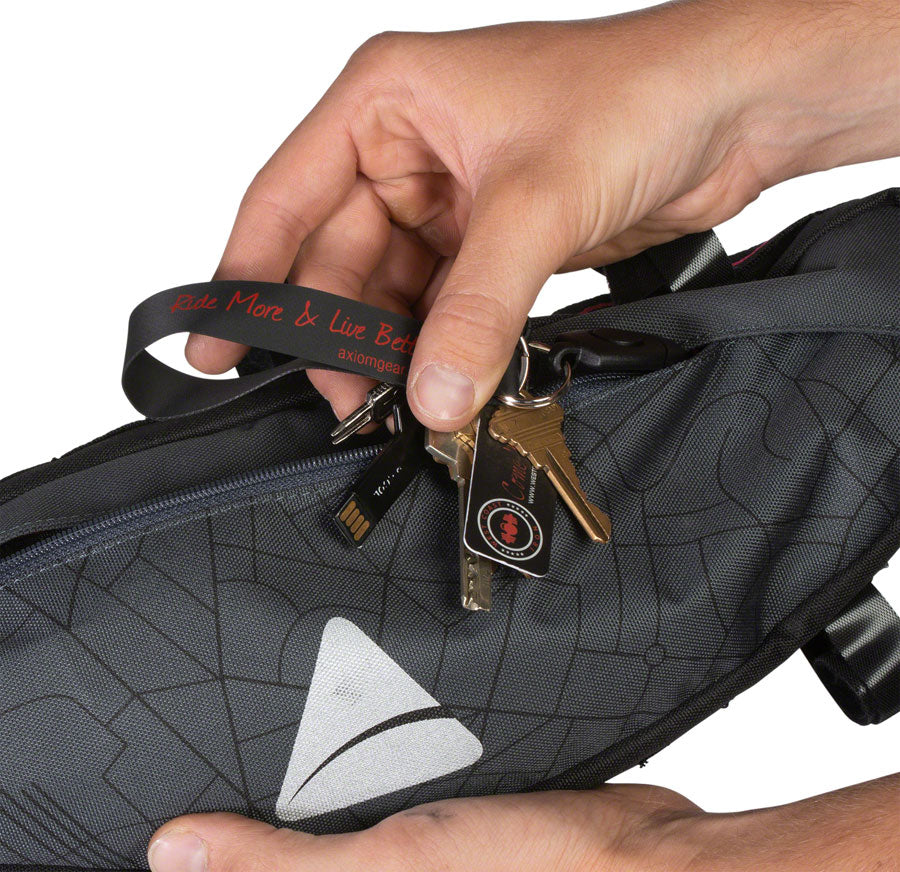 Axiom Seymour OCEANWEAVE P2.5 FramePak
he Axiom Seymour Oceanweave FramePacks are shaped to fit modern bicycle geometries, providing low-profile, swingfree storage that won't adversely affect handling. Soft-lined pocket keeps your cell handy, and incorporated keychain and clip offer quick access to keys.
OCEANWEAVE® 600D reclaimed fishnet polyester with waterproof polyurethane coating.
Water-resistant stitched construction
Velcro, trim-to-length straps included. Webbing ladder offers endless fastening points.
Dual-sided zipper access. Main compartment for larger objects on the left, and a convenience pocket for storing cell, keys and wallet on the right.
Zippers close towards the front, keeping things neat and tidy when running lighting systems.
Soft-lined cell pocket is large enough to hold most modern phones, and doubles as a sunglass pocket.
Learn more about Oceanweave and the Global Ghost Gear Initiative at Axiom.com.
Sale price
$90
Regular price