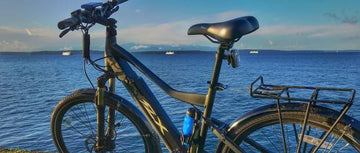 December 8th marks a historic day in FLX history as the last shipment from our Indiegogo campaign is sent on it's way! 

Pete and Rob packed up and shipped out another full container bound for 5 destinations around the globe. Keep an eye out for that elusive email giving further details about the delivery of your trusty steed.

Thank you everyone for making all this possible and for your patience in getting to this point!
Subscribe to the FLX youtube channel if you want to see the next factory update first. 
In other news:
EU containers 1 and 2 are currently with our fulfillment center in Rotterdam. We're working with them to get all bikes released asap.

US container 5 is currently undergoing an intensive exam in customs. 13 days so far, hopefully we'll have some more news next week.

US container 6 is estimated to arrive in Long Beach on Dec 18. 

Hope you all have a wonderful holiday season. Looking forward to speaking to many of you over this festive period! 
 
We love you, 
Team FLX