Latest Updates
Bull Horn vs Drop Bars: Which is right for me?
Apr 30, 2020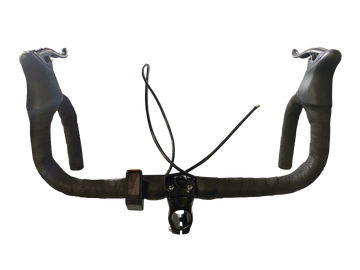 Anyone who has been around cycling long enough can tell you that the right handlebar setup is crucial. 
With two options to choose from, you may find yourself wondering which is going to be the best fit.  Check out the video below to see which setup would work best for you. 
The Upper/Bullhorn bars are the best fit for the majority of riders so if you're still on the fence I would go with those.  The upright riding style they provide is what's most similar to the bikes you grew up riding and as long as you don't need to shave 4 seconds off your 100 mile time, they're going to work nicely.
NOTE: If you order the Drop Bars the Brake Levers on the Babymaker PRO  model will be on the horizontal portion of the Bar, not the curve.  
If you're still unsure, I suggest going to your local bike shop and test riding one of the road bikes to get a better feel and find out what you are comfortable with.  As always, if you still have questions let us know and we will get back to you as soon as we can.
Want to go 100 miles? Check out our battery options for all bikes!
Questions?
Customers are always welcome to contact us directly at our direct phone at 844.548.3359 or via email: support@flx.bike. We take calls and emails as they come in and do our best to return any missed calls or emails we may have looked over within 24 hours. 
We love you,
Rob, Pete and the FLX team