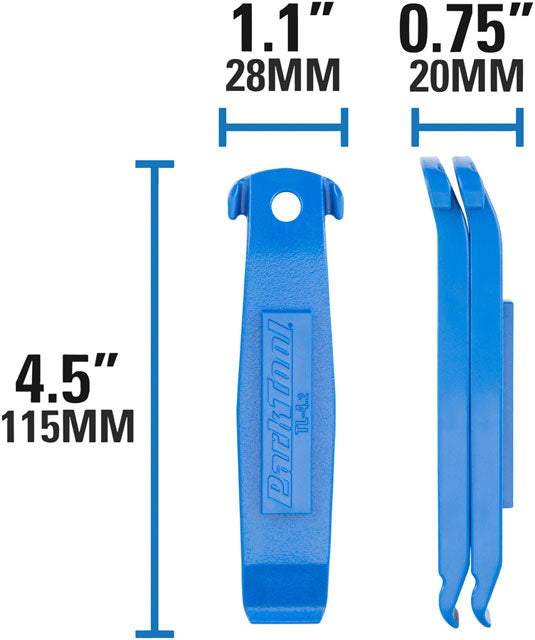 Tools- Park Tool TL-4.2 Tire Lever Set
TL-4.2 tire levers feature a wide flat tip for easy engagement and fast removal of any bicycle tire (including tubeless systems) and a handy spoke hook to keep the lever in place when multiple levers are needed. Perfect for tight beads and tubeless tires. The set of two levers snaps together forming a compact lightweight set that can easily be stored in a saddlebag, jersey pocket, or tool roll.
Set of two
Dimensions (set): 114.3 x 27.9 x 19.0 mm (4.5" x 1.1" x 0.75")
Weight (set): 35 grams (1.23 ounces)
Sold as individual tire lever set, carded for display.
Compatible with all bikes
Sale price
$5
Regular price