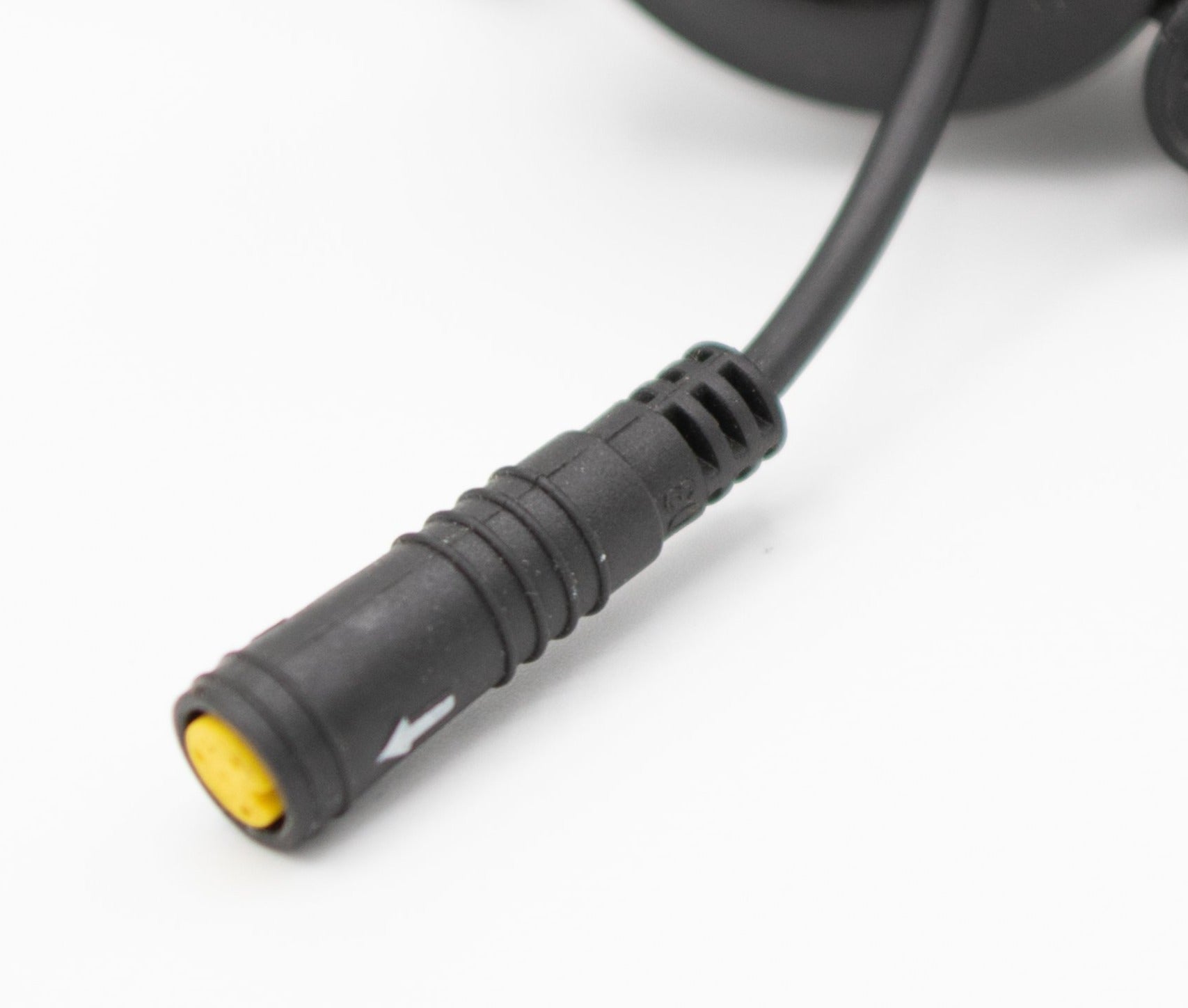 Thumb Throttle - F5, Step Through 2, Gladiator 2.0, Blade 2.0
Round/Yellow/Female Connector -   Trail, Blade 2.0, Step Through, Gladiator
Thumb throttle compatible with the following current FLX models:
- F5 Trail
- Step Through 1.0
- Blade 1.0
- F4 Trail
Easy to install by lining up markings on plug end. Be sure the connection on your front harness matches the connection pictured in this product page. 
Sale price
$55
Regular price
Flx f5 bike
Had first ride. Bike performed great. Shifted perfectly, had great power, no issues. The added thumb throttle not sure about the performance. It works once you are already up and going. Does not work to get going from a stop.
At a touch of a finger
Best thing I bought. Get tired of pedaling flex your finger
Perfect addition to the perfect bike
Love this throttle! Discrete but easily accessible. My favorite part is that it won't engage the motor when you're at a standstill so you have to be moving for it to kick in. This ensure you never accidentally get shot forward and prevents unnecessary wear and tear on your engine. Highly recommend
Must-have item on your ebike
Great investment. Great to have on days you don't want to pedal, a life saver when you really need it, and always there ready for you. Definitely a great product and definitely a great investment.
Thumb Throttle Nice Addition
The throttle has good resistant feel to it when you press with your thumb so its not just a on or off feeling. I put it on the left side of handlebar on the Gladiator 2.0. and that seems to work best room wise. No brainer installation as well.