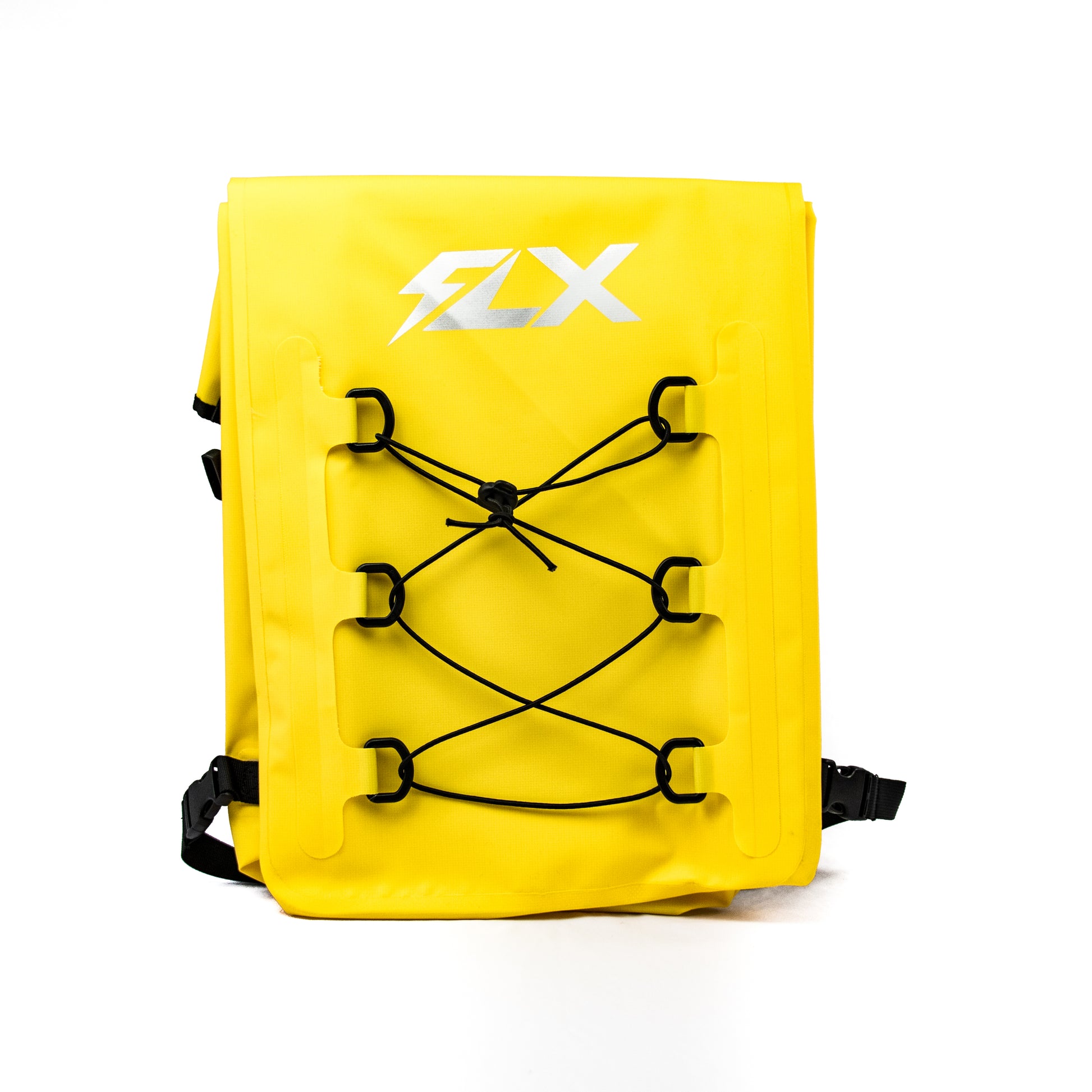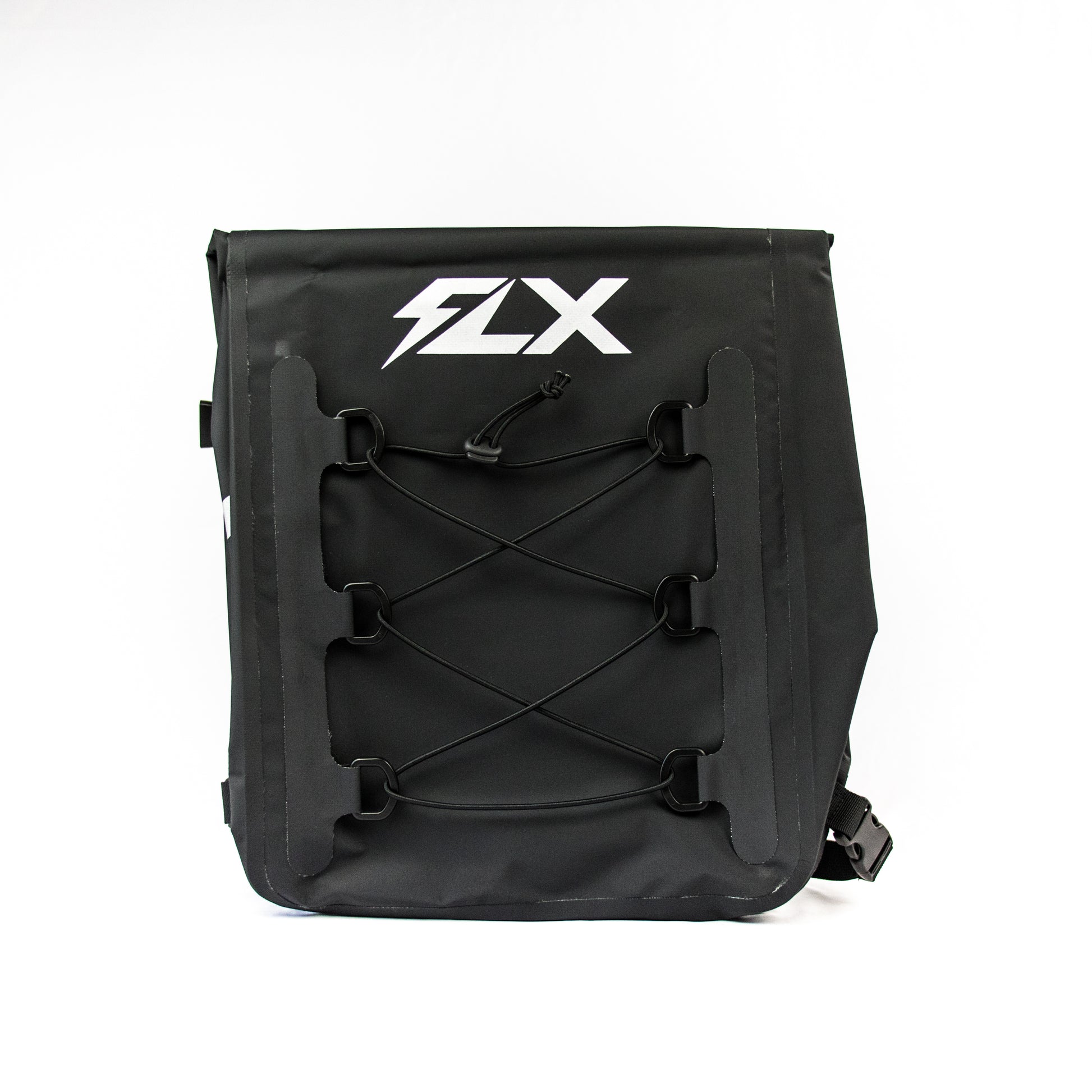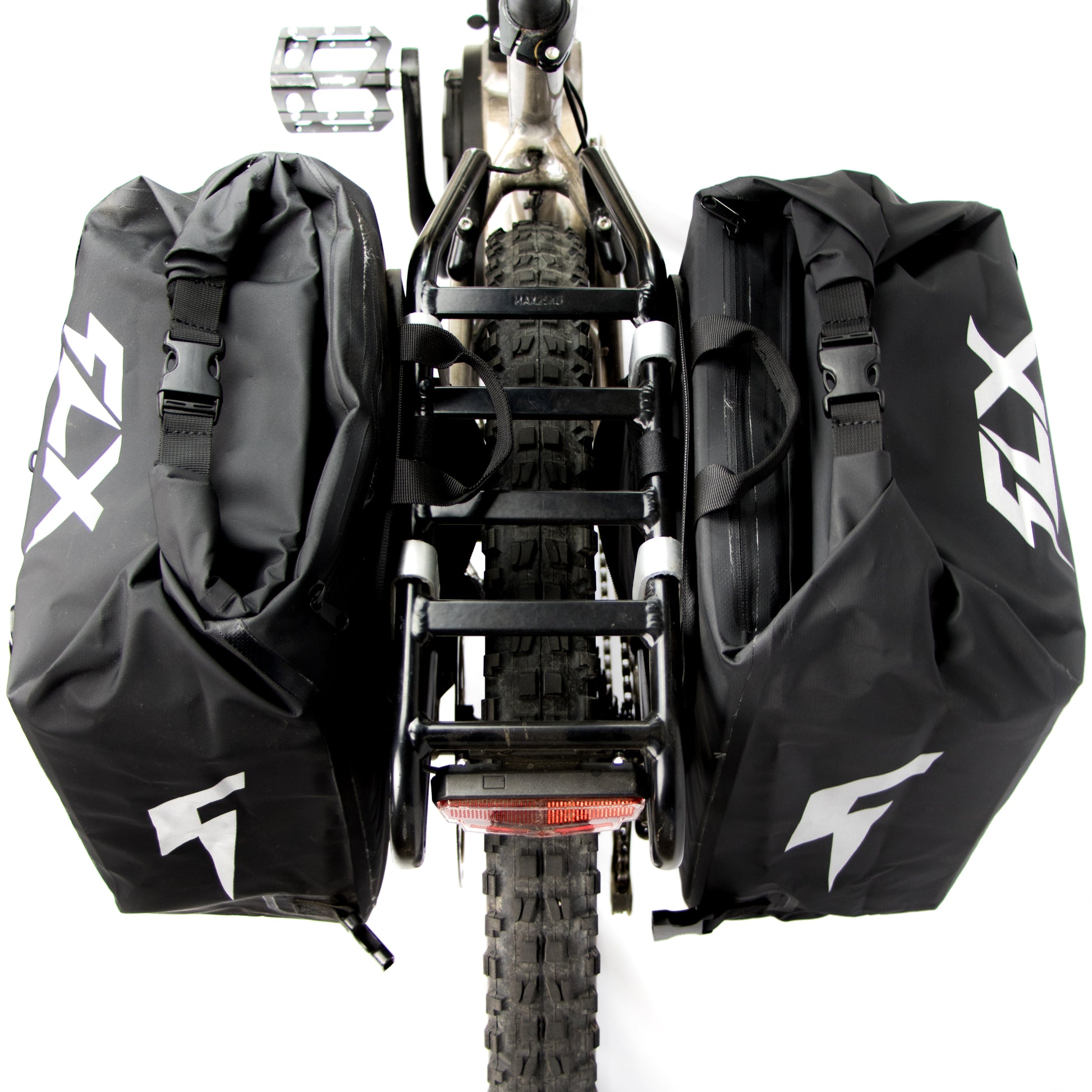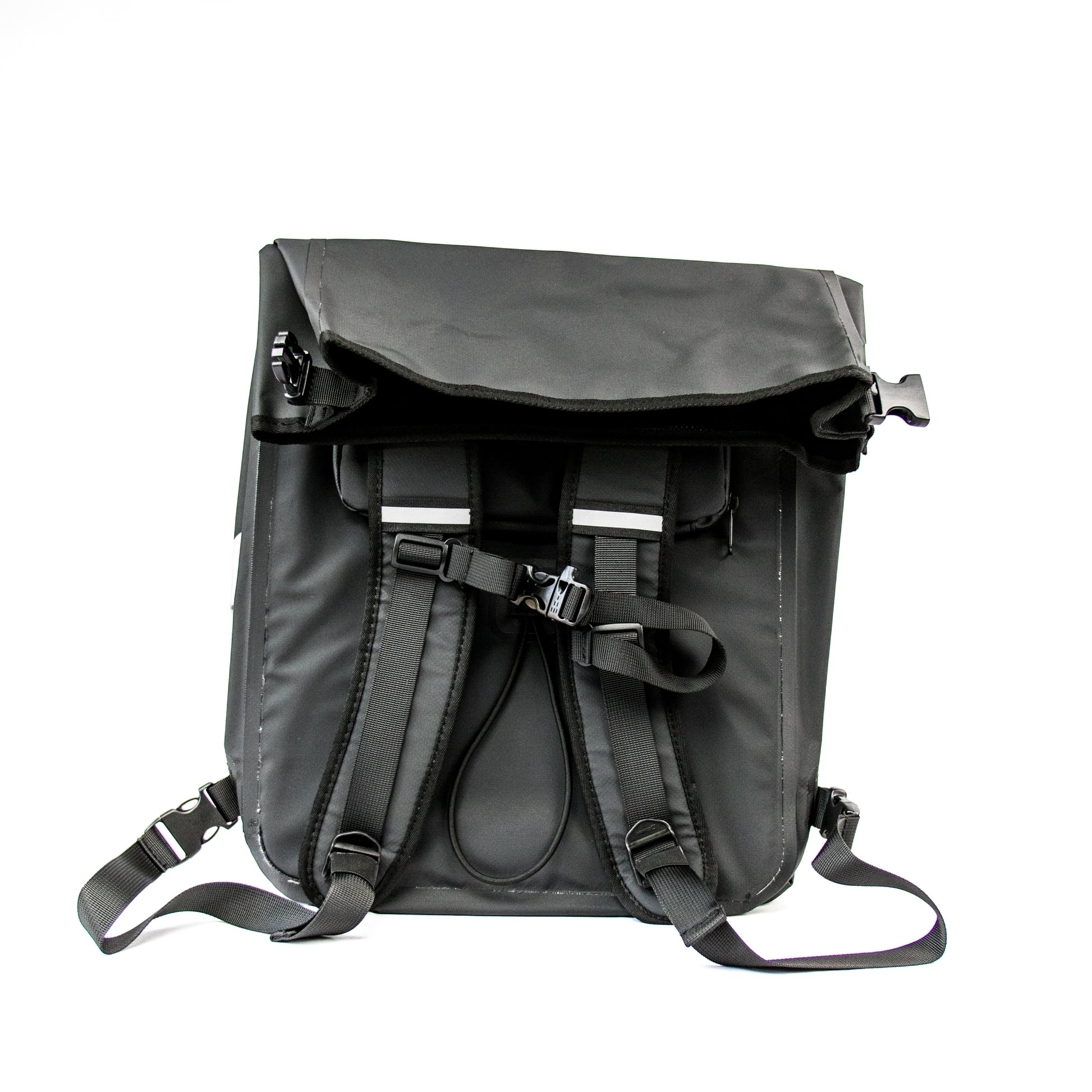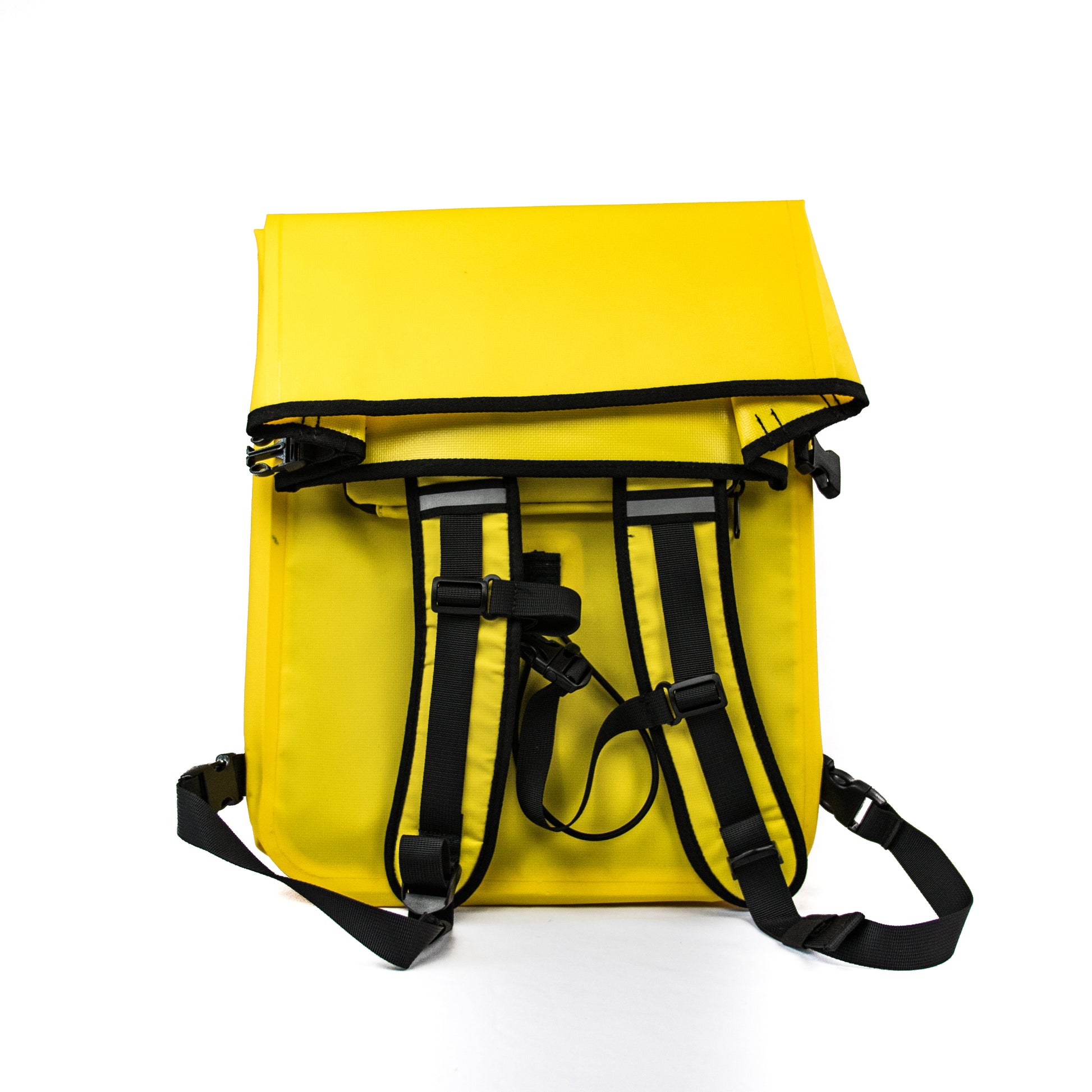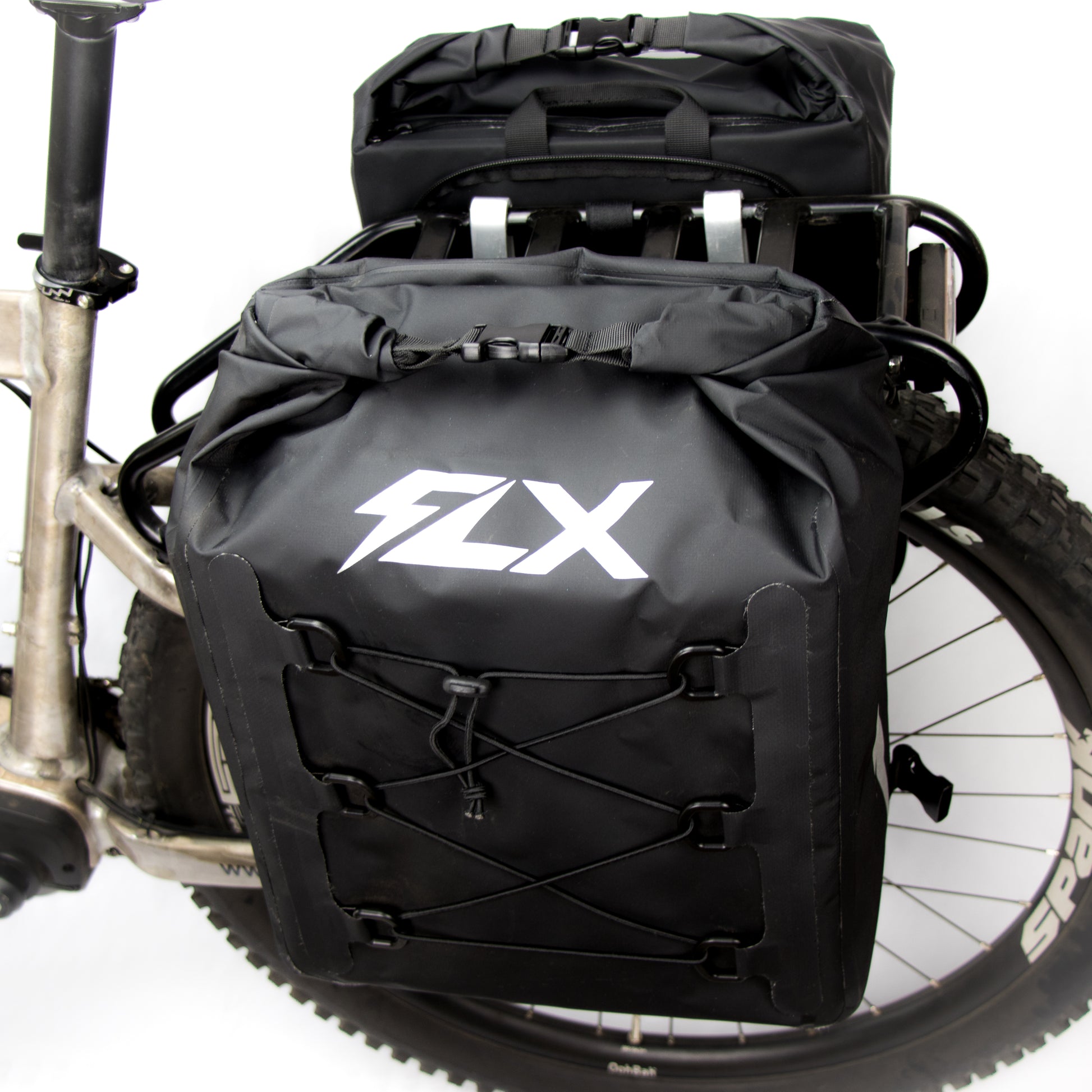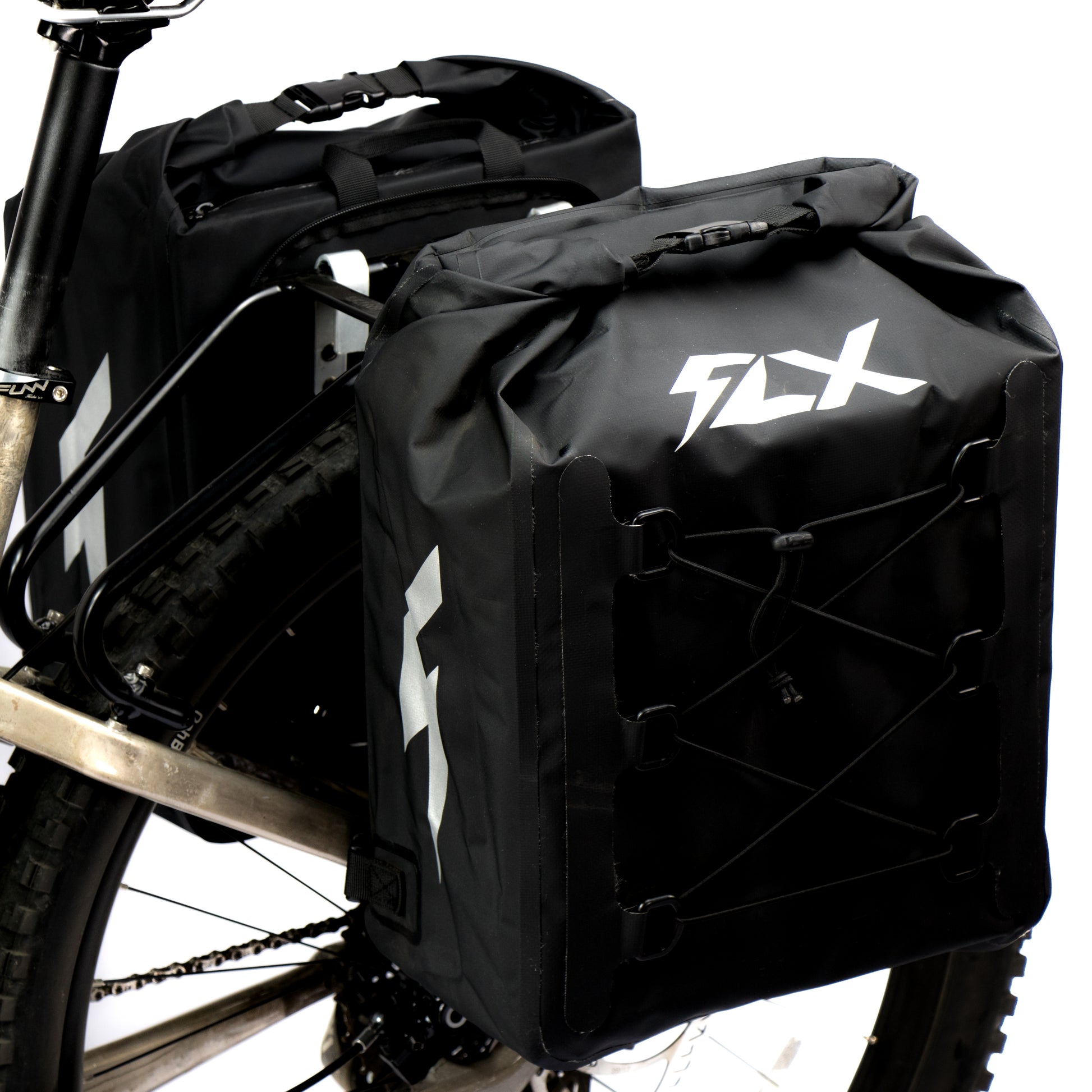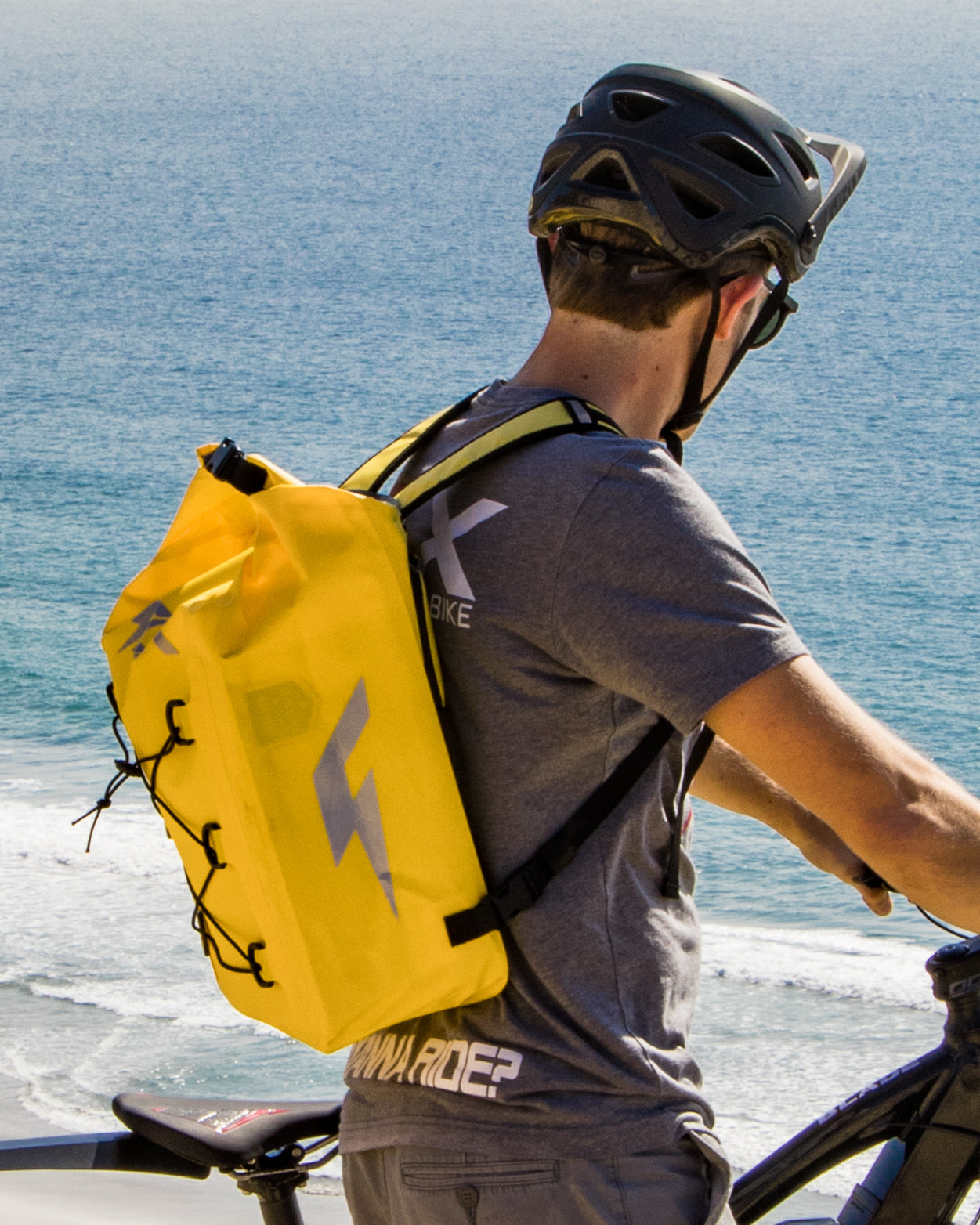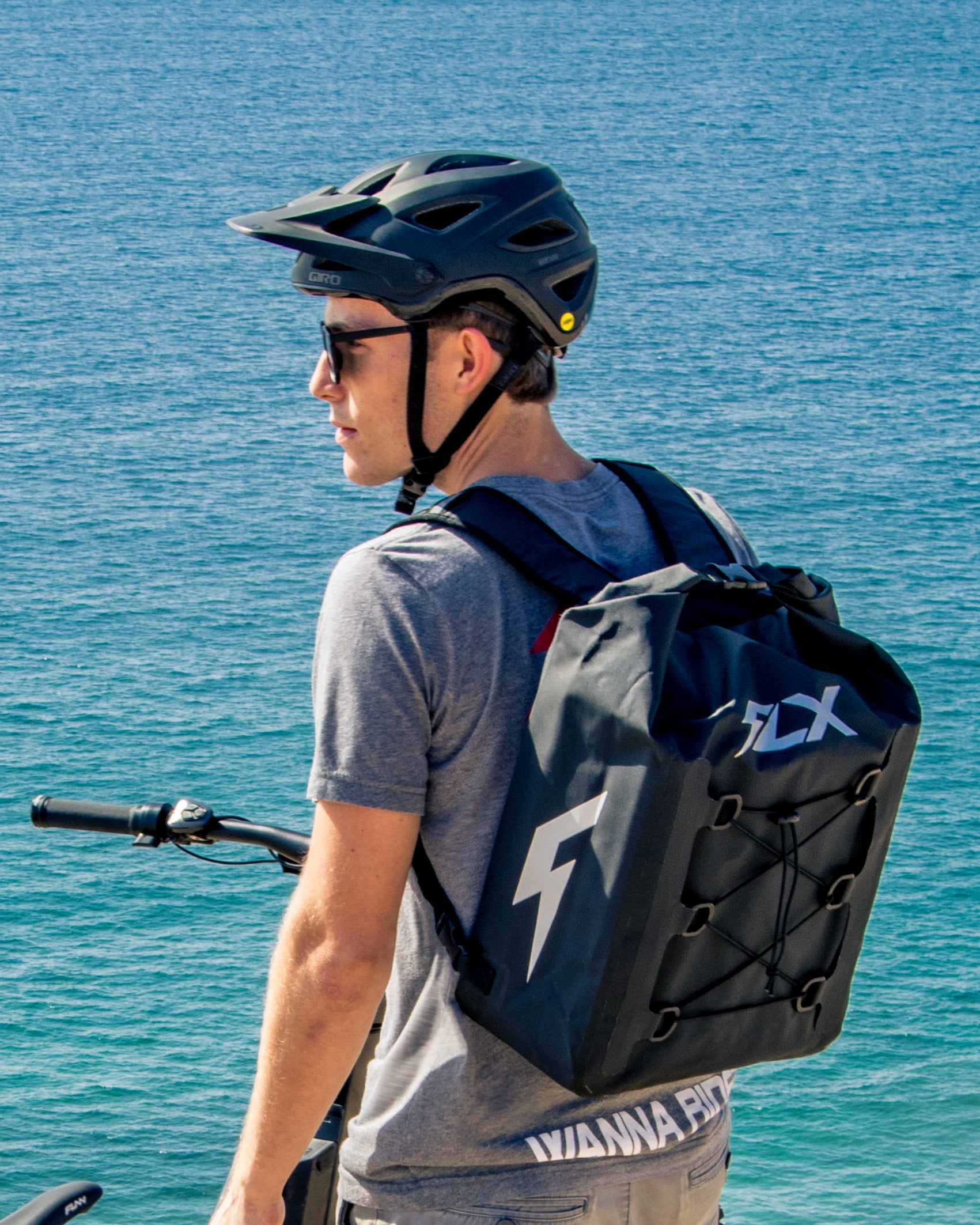 Use Discount Code: 'Adventure2X' at checkout to get 2 bags for $99. Quantity in cart must be 2 for discount to work.
Take more on your rides with the Electric Bike Pannier Backpack.  Rain, snow, or shine, these Waterproof bags allow you to carry whatever you need and will hold up in the toughest conditions!!
Compatible with all touring package equipped electric bikes in our line-up.
When you're done with your ride, simply unfasten the bag, pull out the shoulder straps, and you've got a backpack to carry your stuff the rest of the way!
Storage:  25L storage capacity.
Durability: Made of waterproof material that will hold up on the wettest of rides.
Portability: In a few simple steps, this Pannier Bag can be converted into a Backpack and carried wherever you need it.  Simply roll up the straps, pack them away, and you are ready to re-mount the bag and start riding.
Dimensions: Length-12" Width-7" Height 17" only 2.1LBs it's as light as a feather.
Easy Installation: Conveniently and securely mounts to most bike racks.  Two metal "J" hooks spaced 5" apart fasten to the rear rack and are secured in place with a Velcro strap and bungee cord. The opening on the "J" hook is 3/4" wide.
Extras: Crossed bungee cords on the front add an extra option to mount and carry more gear.
Note: For our Babymaker bikes size 10 and above shoe sizes panniers will interfere with a full pedal stroke.
Sale price
$50
Regular price
$69
Pannier
Thanks for timely service
Haven't really been able to try it yet
Don't have my bike yet so haven't been able to really try it well enough for a review. They arrived fast and seem to be good quality though - I wish there was a way to lock them so far I haven't found a way.
Good Bags that Fit a Little Weird
I enjoy the bags as there are high quality and great for what I need. However, the bags attach to the FLX touring package in a not-so-reassuring way which leaves me looking back every now and then to check on them. So far so good though, but still 4-stars because of the mental assurance discomfort.