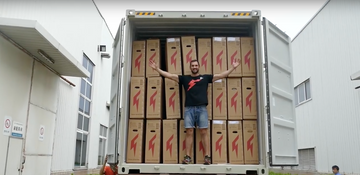 As I'm sure you can imagine, current events are pretty crazy down here! The first container load of brand spanking, shiny new FLX's is well on it's way now! We still managed to edit a quick video for you beautiful people though. Click below to watch.
If you haven't joined the FLX family yet, there's still time to secure your spot in the pre-order wait list and 
get one of these awesome bikes at the lowest price it will ever be.
Click here to begin.
Thanks for following along as we push forward.
We love you,
Team FLX