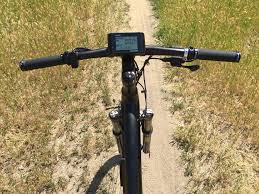 Then be sure to get up to date on the latest FLUX news stories. 
The Manufacturer -
"FLUX bikes add power to a rider's own strength and can tackle almost any hill with ease"
(For a laugh, be sure to watch this spoof video the guys made recently.)

Startup Guys -
"With FLUX electric bikes, you can ride longer, explore further and conquer hills you never thought possible!"
 
Extraordinary Tech -
"FLUX is doing great things. Their bikes are top of the line, unique, and functional. The amount of fun you can have on their bikes is off the charts."
 
In other news,
Rob and Manu are off to the factory this week to finalize production plans and begin purchasing components. They're also going to finish a final revision of the Attack, so expect to see more pics and videos of the beast with Bofeili Gen 3 motor very soon.
Thanks everyone for propelling FLUX to 500%, we're almost ready to unlock some more perks! Help us get there faster by sharing these stories with your friends or clicking the share links on the campaign page. 
We love you,
Team Flux