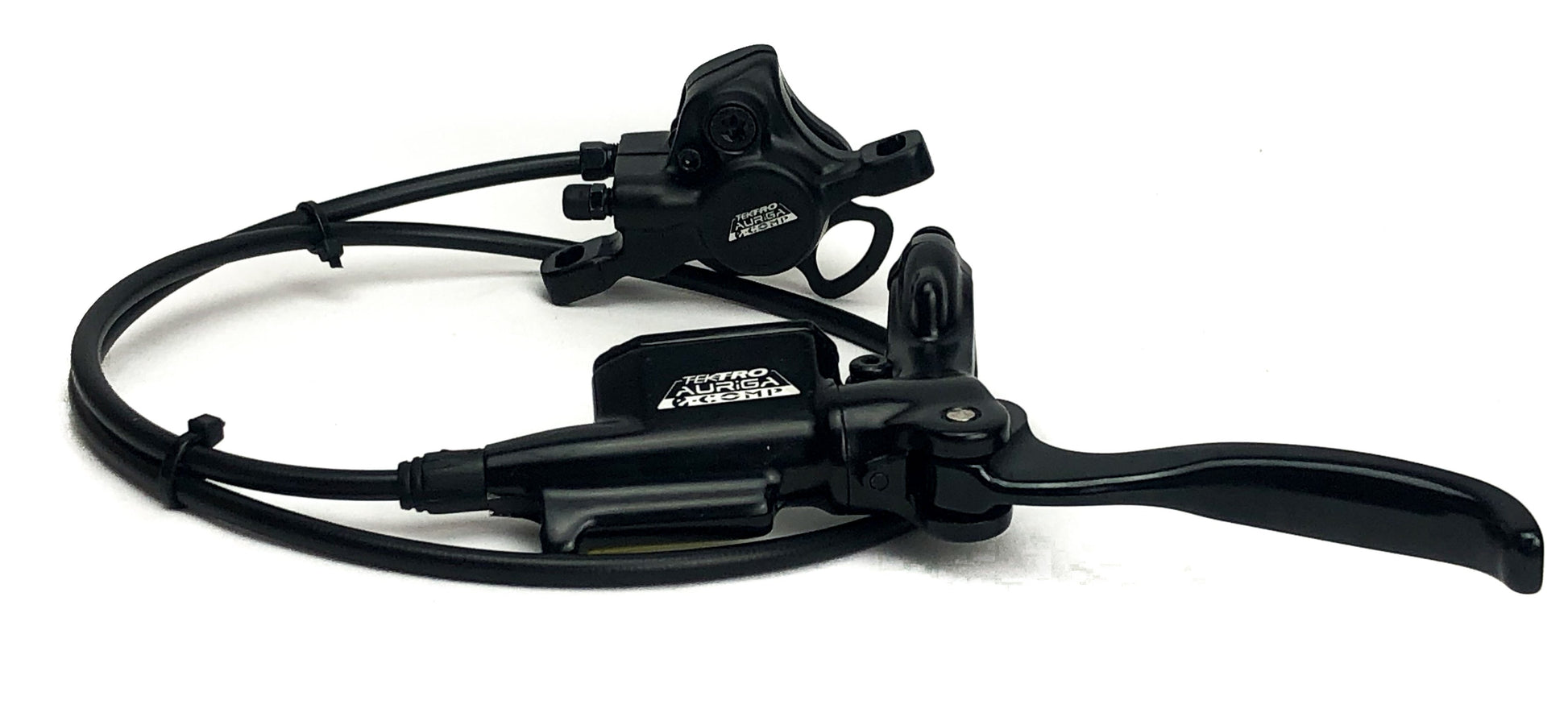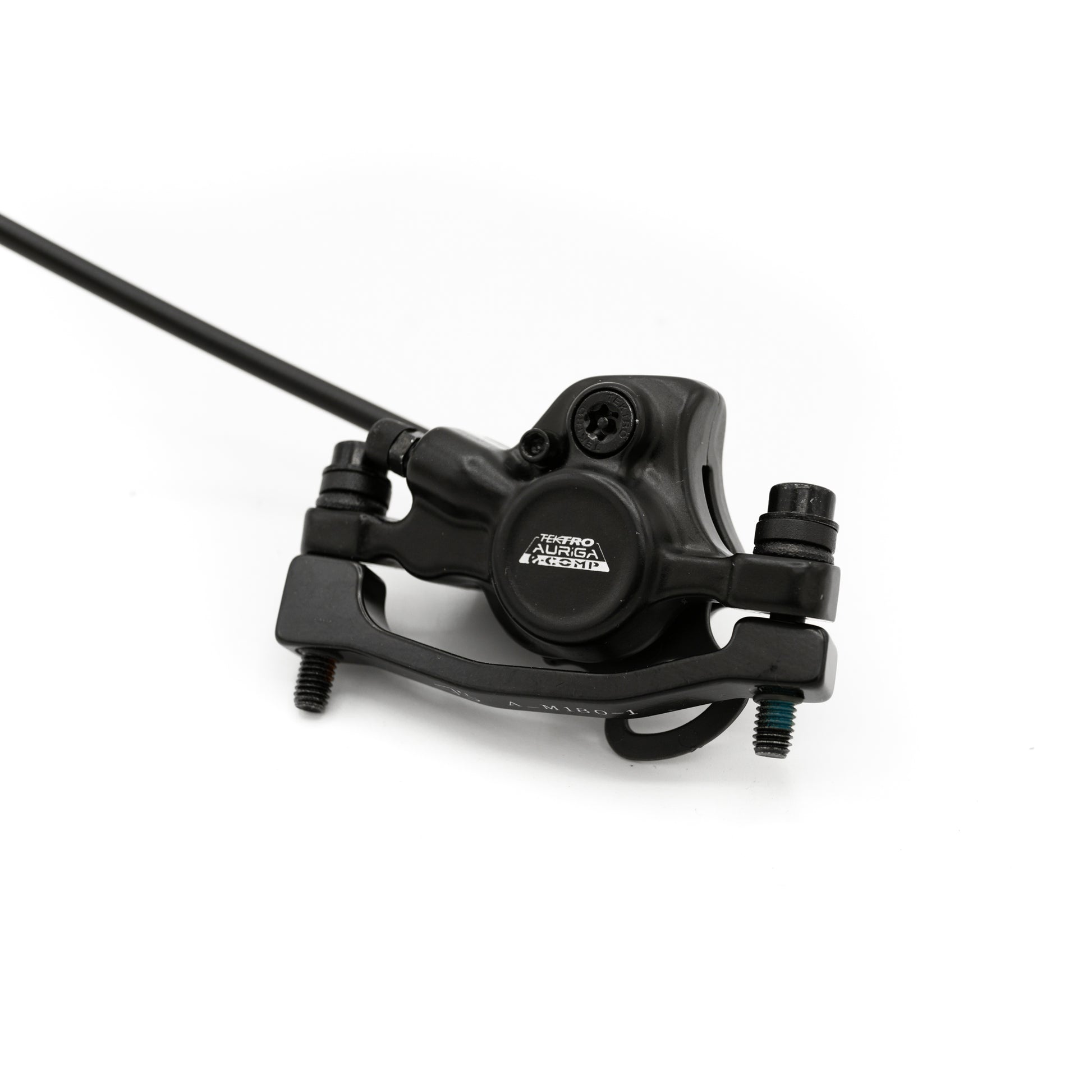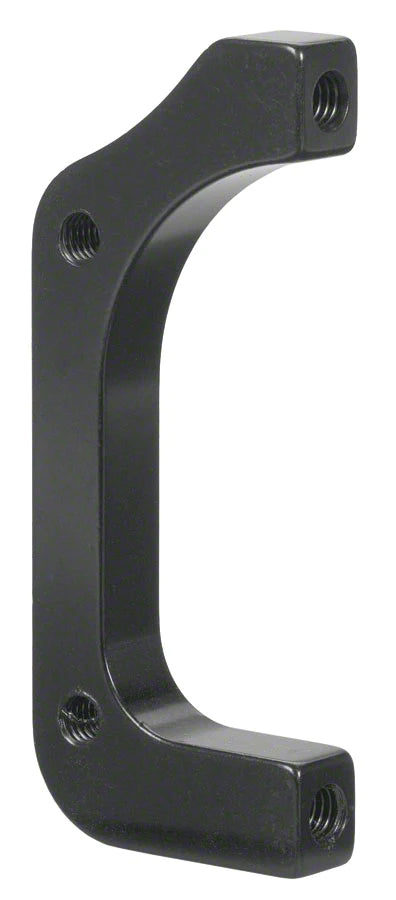 Tektro Auriga e-COMP HD-E500 Hydraulic Brake Set
1.8mm Rotors

Tektro Auriga e-Comp HD-E500 Hydraulic e-Brakes use standard thickness rotors, and are wired with a sensor to cut motor power when the lever is pulled. Wired with a yellow 3 pin connector and is plug and play with Bafang BBS Series wiring systems. Connector can be cut and is compatible with any system that calls for an OPEN circuit type w/ 2 wires, that CLOSES when the lever is pulled.

Left/Front and Right/Rear Setup, but of course you can swap the hoses if you desired - although then bleeding may be required.

PM Style Calipers. 180mm Front and Rear IS Adapters Included.
Sale price
$50
Regular price