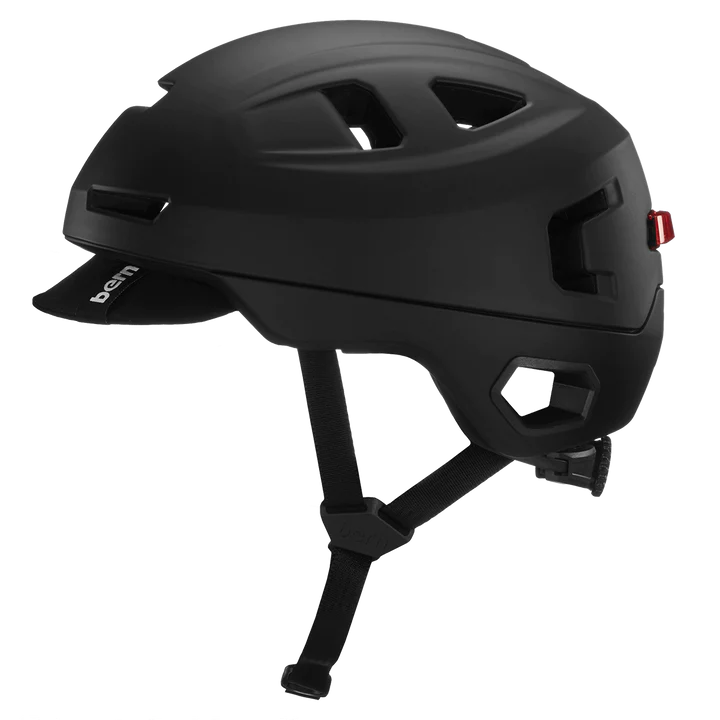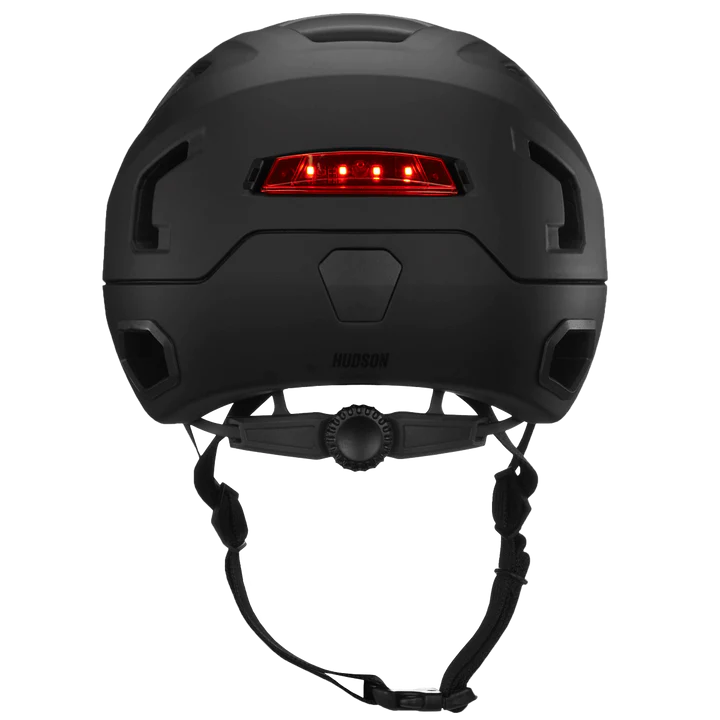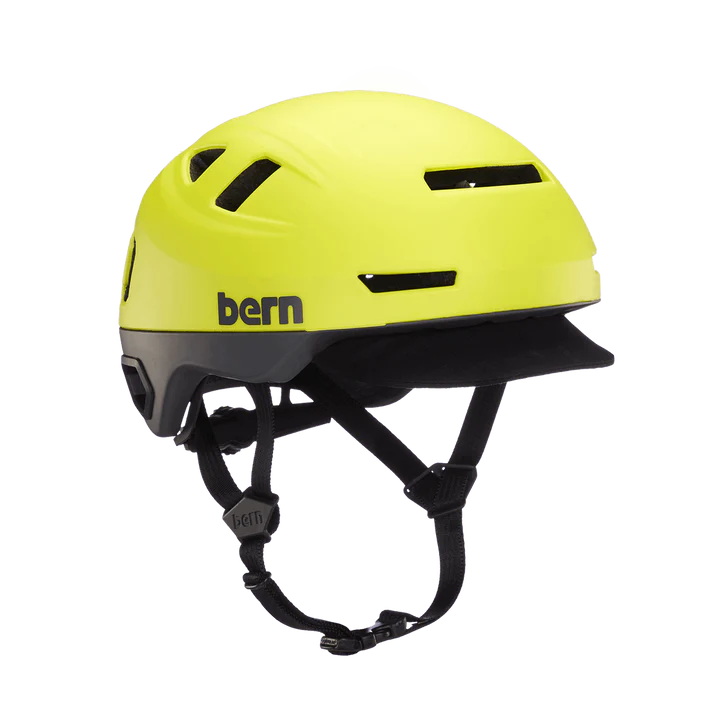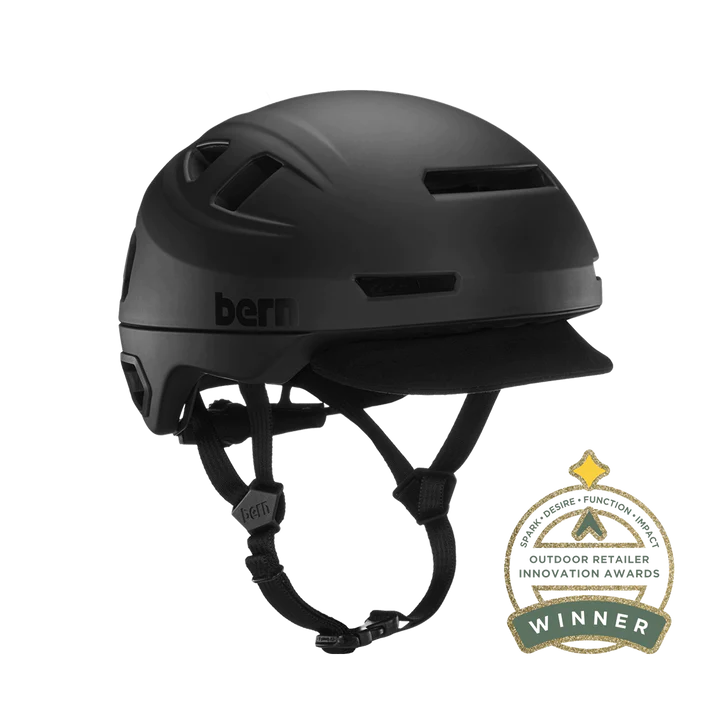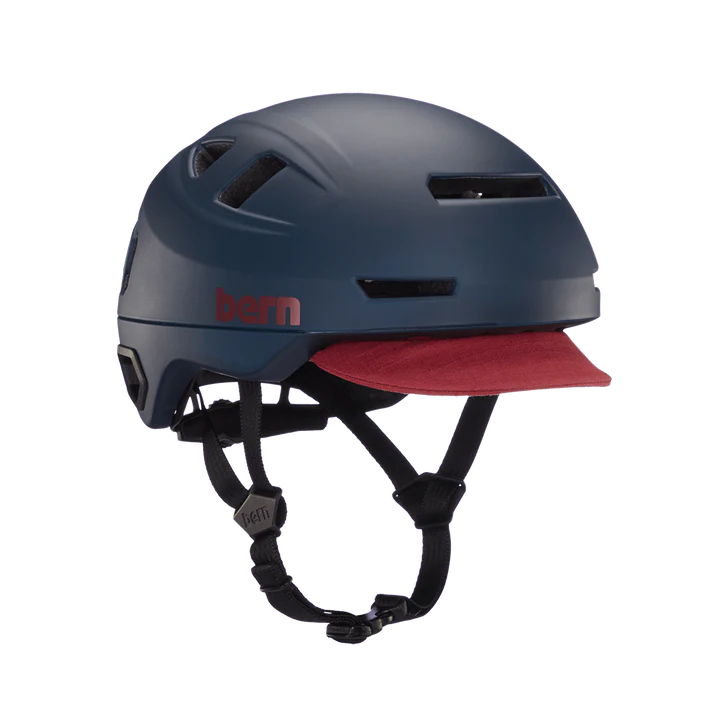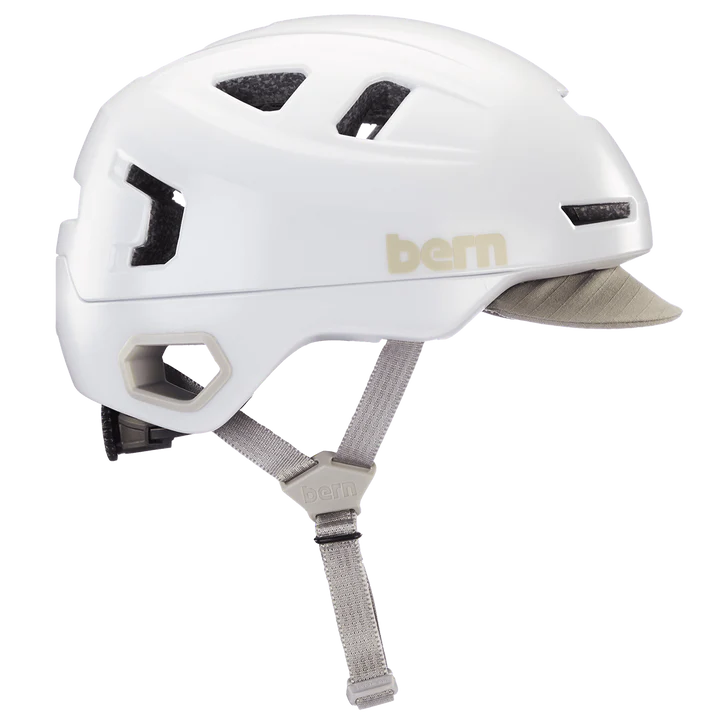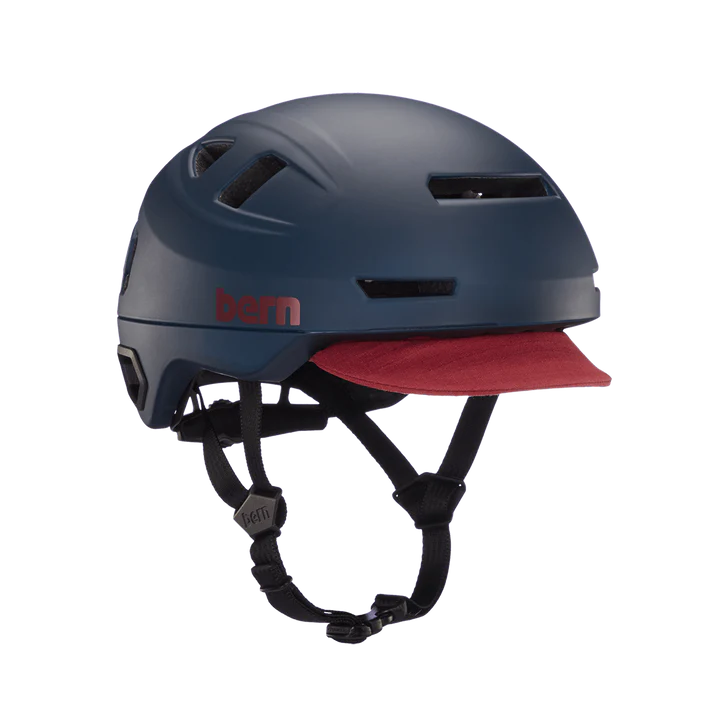 Helmet - Bern Hudson Mips
COMPASS FIT

Find your perfect fit with our compass fit system. Simply twist the dial to adjust to your custom fit, keeping your head snug and secure. Due to its light weight, this system will feel as if the helmet were custom made for your comfort.
INTEGRATED LIGHT
Bern's custom-integrated LED light is lightweight and easy to use. This light brings ~6.6 lumens, micro-USB rechargeable, lasts up to 10 hours, water resistance, and has three light settings (steady, flash, and pulse). Simply click in place and ride on. Click mount light included with Hudson model and sold separately for the Watts 2.0
SPECS
Light Features
6.6 Lumens
Micro USB Rechargeable
3 Light Modes (Steady, Flash, & Pulse)
Lasts Up To 10 Hours
Water Resistant
WHAT IS MIPS?
MIPS is an acronym for Multi-Directional Impact Protection System. The technology was created in 2001 by members of the Royal Institute of Technology in Stockholm, Sweden. MIPS is a world leader in head and neck protection as a result of over 30 years of experience from its creators in the field of medical technology and research.
MIPS technology mimics the brain's protective structure by reducing rotational forces caused by angled impacts to the head. The helmet's shell and liner are separated by a low friction layer which allows the helmet to slide, noticeably reducing trauma to the brain in the case of oblique impacts. These angled impacts are considerably more common in action sports compared to the blunt force impacts for which traditional helmets are typically tested.